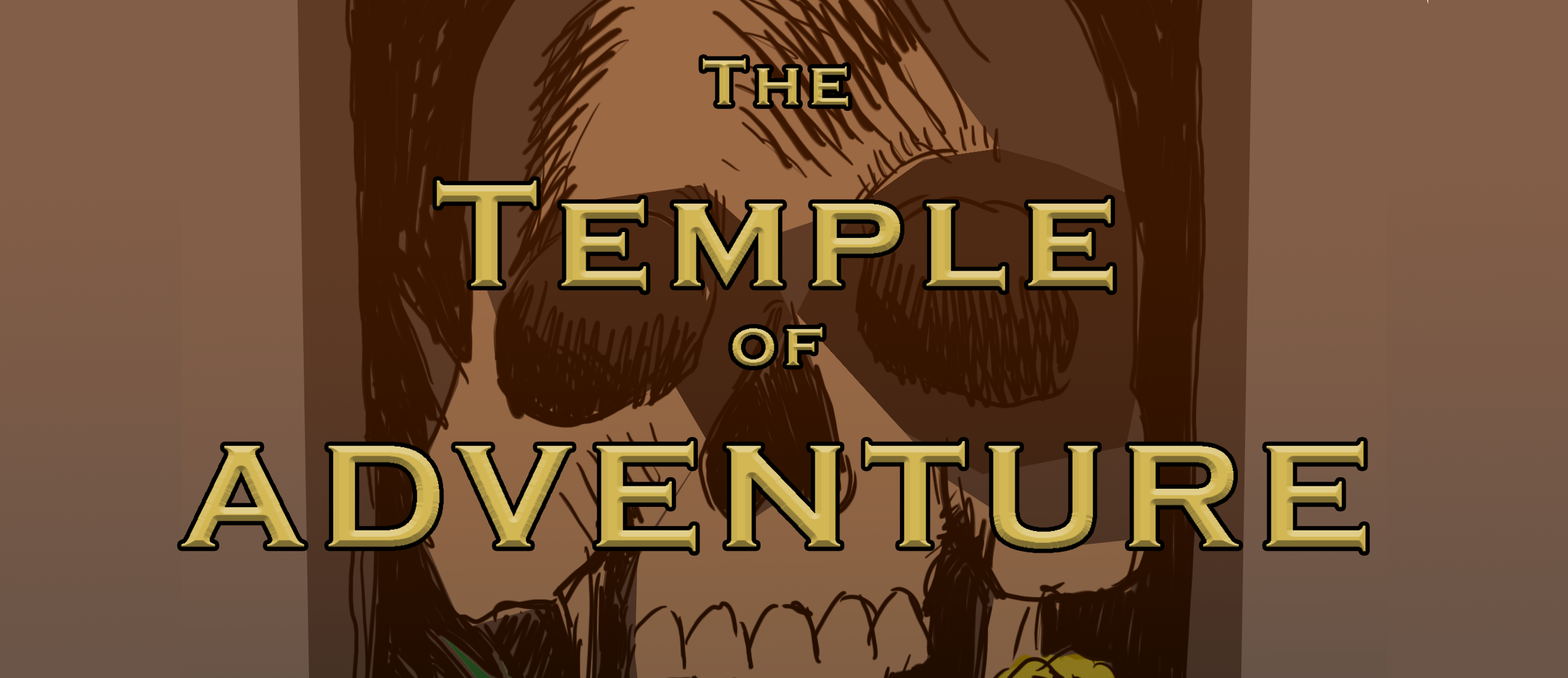 AdventureJam is a game jam that I've always wanted to take part in, but haven't been able to or perhaps simply couldn't be bothered to… yes, that's probably it. The jam has always appealed to me as adventure games were a big favourite of mine growing up and I have made a small number of adventure games in the past. What's that? Oh yes Time Stone *did* win the 2013 AGS Award for Best Short Game. Come again? You're right it *was* also nominated for two other awards including Best Puzzles. Thank you, I never tire of people pointing out how brilliant my games are. Anyway this year I found myself with a bit of free time to enter the jam, but I also had something else on my to-do list – Learn Unreal Engine 4. I used the game jam as an excuse to make a small project within 2 weeks in UE4. I would need help however, as I wasn't about to learn 3D modelling as well. No no, that would be silly.
I recruited some of my colleagues Tom Clayton, a 3D Artist about to take a break from teaching to complete his degree, James Bennett-Hill who graciously found time to stop working on doing up his house (which he doesn't like to mention) in order to help out and Ben Sutcliffe of No Sky Visible who provided some illustrations for the game along with design support. We riffed from an initial idea I had of a first person exploration game that had a similar style of gameplay to Firewatch, Gone Home and Everybody's gone to the Rapture.
We worked really hard on it when we could around work and other comitments, but managed to pull it together and submit the game before the deadline. The game came 19th overall in the results of the Jam, but is the 7th highest rated #AdvJam2017 game on Game Jolt. The game has some brilliant voice acting and understandably received 3rd place for dialog and came 9th for music, due to a fantastic score.
The game has received a lot of praise and attention including 2 separate let's plays on YouTube with over 10K views which we're really chuffed about.
I can't really say too much about the game without spoiling it, so I'll leave you with the game description which should hopefully entice you to try it out!
"The stone slab door slowly closes behind you. The sound of stone grating on stone can be heard until the door finally slams shut with a loud THUD. Afterwards there is dead silence. You take this opportunity to look around the great temple hall reaching out in front of you. A cavernous room with huge pillars that reached into the darkness above, detailed carvings etched on all sides. You stand at the top of a set of stairs leading down the labyrinth that makes up the lower levels of the hall. A beam of light catches your eye far on the other side. You reach for your binoculars to take a closer look and as you focus on the light you catch your breath. There it is. What I've been searching for. The Tigress Emerald. It won't be easy to get to. You have the maze to contend with plus if the legends are true there will be chambers filled with puzzles, each one trickier than the last. But it will all be worth it … for her. Mabel's medical bills were piling up. When that mysterious Baron offered to pay the cost of her surgery it was impossible to say no. She wouldn't have wanted me to come. She would have begged me to stay with her. But if I have a chance to save her…
A sound from he maze below brings you back to reality. You raise your binoculars once more to see if you can identify where the sound came from. You see shadows. Moving shadows. Someone or something else is in that maze.
It's too late to turn back now. "
The Temple of ADVENTURE is a first person exploration game set in an ancient mysterious Temple. If you're a fan of Indiana Jones, Tomb Raider or Uncharted and love first person exploration games filled with action, adventure and mystery then this is the game for you.
Find the Tigress Emerald
Uncover the ancient secrets of the Temple
Solve the Temples countless mysteries
A game made for '#AdvJam2017' in Unreal Engine 4.